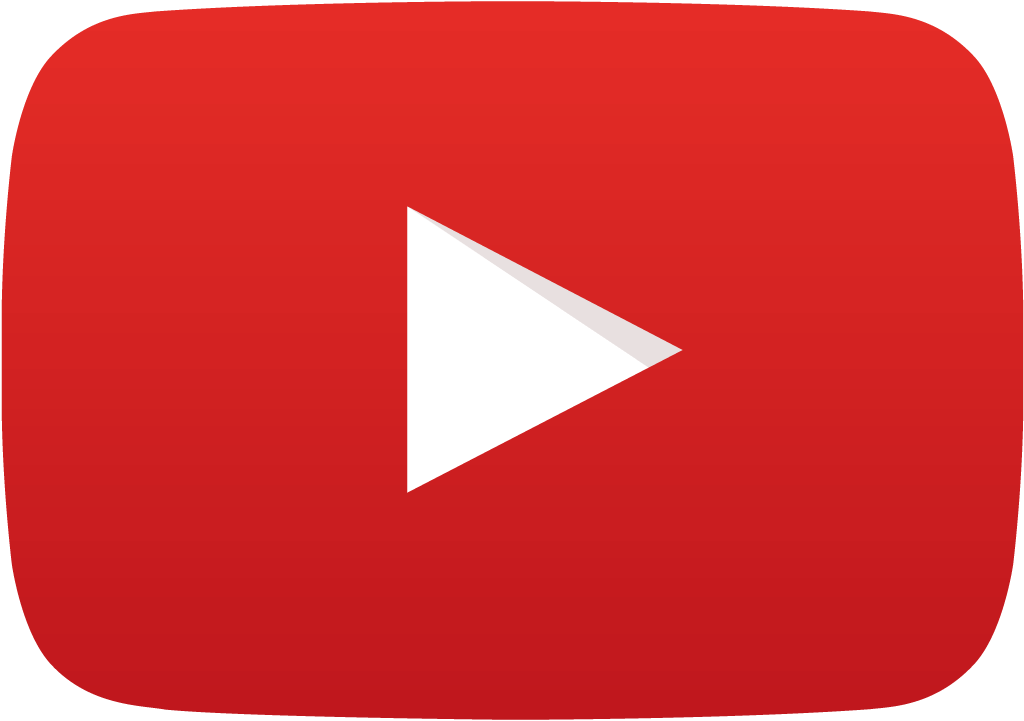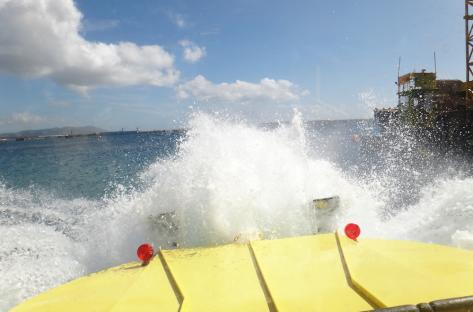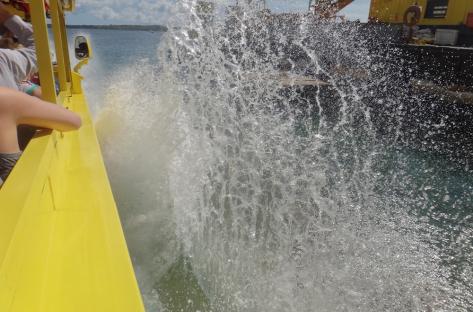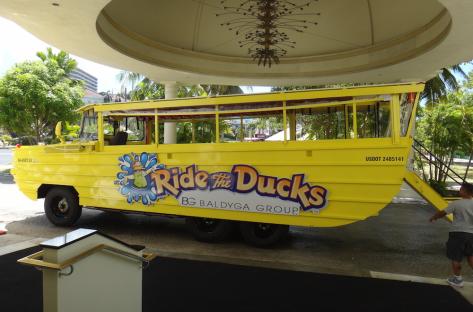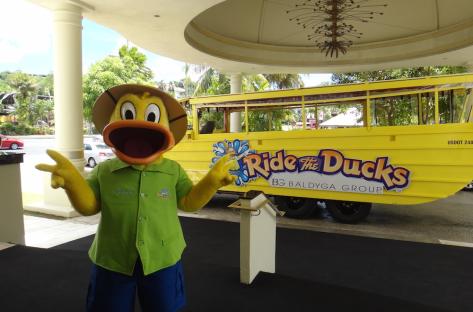 about

Ride the Ducks

It's a bus, it's a boat...it's BOTH! World's most popular family sightseeing tour. Experience a unique amphibious tour of Guam on land and sea. Adults and kids can drive the boat!


**TOP FIVE POINTS**


1) Exciting, unique Land and Sea Sightseeing Adventure. Drives like a bus and then drives right into the ocean and floats!

2) Extremely Safe! Brand new vessel built under control of the United States Coast Guard but made in the U.S. to look like a World War II landing craft! It feels like a Walt Disney ride.

3) Interesting tour departs center of Tumon and passes historic Hagatna, new museum, cathedral, Asan WWII park, governor's offices, boat basin and the ocean port.

4) Fun, Interesting and Educational. Multi-language audio system in English, Japanese, Korean, Chinese and Russian.

5) A wacky, zany, crazy ride that's inexpensive and fun for the entire family. Kids get to drive the boat!



Please visit the website for details.